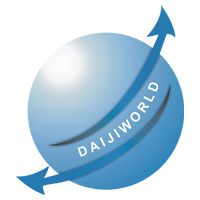 Agra's shoe makers on the way to war
By Brij Khandelwal
Agra, January 9 (IANS): Shoe factory owners and traders in Agra have rolled their shutters in recent days to protest the 5% to 12% GST hike, effective January 1. industry producing leather footwear in Agra which produces over 60 percent of the total output.
The proposed hike in the GST on shoes costing up to Rs 1,000 will spell the end of the industry, said a delegation that met with senior officials and ministers. They said 4 lakhs of workers in the shoe industry face a bleak future and if the industry is affected they will be on the roads without work.
The shoe makers have met with former Uttarakhand governor Baby Rani Maurya who has vowed to take their case to central leaders.
The workers of the Aam Aadmi party joined the protest and submitted a memorandum to the district administration demanding the cancellation of the hike.
In a memorandum to the city of ADM, the Federation of Shoe Manufacturers of Agra said the industry was already in the dumps due to the pandemic-induced lockdown, now the GST hike had dealt a blow severe on small traders and shoe manufacturers.
The Joota Dastkar Federation also presented a memorandum to the prime minister, warning that shoe workers would lose their jobs and start migrating, if the hike was not reversed.
Agra's shoe industry is as old as the Mughals in India, employing around four lakhs, including packers, carriers and suppliers. Under the state government's "one district one product" program, shoe manufacturing has been promoted from Agra.
Before the GST hike, shoes costing less than Rs 500 were tax exempt and those above and up to Rs 1,000 were taxed at five percent.
Shoe makers claim that because Agra's leather shoes are affordable, they account for almost 65% of the market in India.