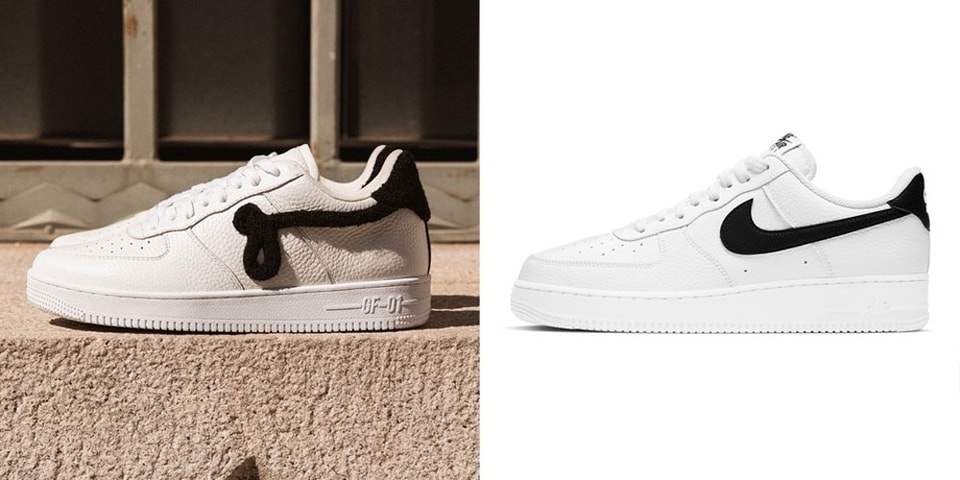 John Geiger challenges Nike's Air Force 1 trademark infringement lawsuit
last august, Nike filed a lawsuit against John Geiger for his GF-01 shoe. Nike claims trademark infringement on the lookalike silhouette of its highly popular Air Force 1 Low. In the filed lawsuit, Nike said: "By marketing and selling footwear using Nike's registered Air Force 1 trade dress, John Geiger knowingly and intentionally creates confusion in the marketplace and capitalizes on Nike's reputation and the reputation of its iconic shoes." Now, Geiger has counterattacked Nike's lawsuit with his own claims.
Earlier this week, Geiger filed a lengthy document in response to each of Nike's complaints. Previously, Nike said the GF-01 sneakers, allegedly made by La La Land Production, violated the Air Force 1's trademark design. simply created a GF-01 prototype based on the design provided by Geiger."
The majority of Geiger's defense rests on Nike's trademark sartorial registration which focuses on the exterior of the shoe, including stitching, eyelets, paneling and the ridged pattern outsole. The report also states that since Nike released modified versions of the Air Force 1s, its trademark protections are too vague. In a direct comparison between the two shoe models, Geiger highlights the differences in the toe box, midsole, outsole, and lack of Nike branding. Geiger also claims that the GF-01 is made with premium leather, which is considered more luxurious than what Nike offers, hence its higher price. Geiger also mentioned that other brands, including BAPE, Kappa and Tommy Hilfiger, have created shoes similar to the AF1s and noted that Nike has yet to file a lawsuit against them. When Geiger asked for Nike's original lawsuit to be dismissed, he released the lawsuit as an NFT earlier this month.
The lawsuit between John Geiger and Nike will go to court later this week in California.
In other footwear news, the Air Jordan 12 Low Golf "Taxi" is ready to hit the green.