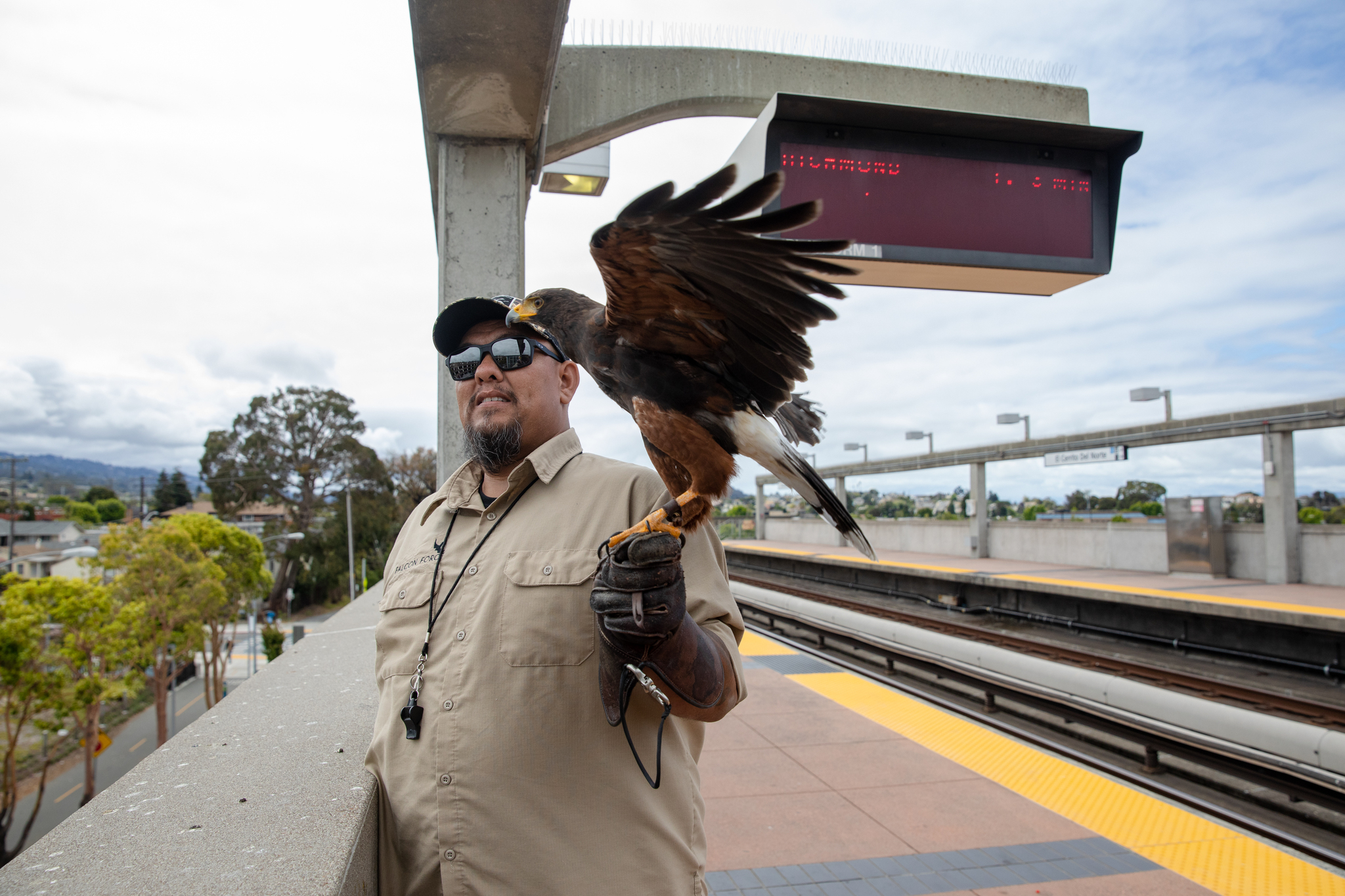 Pac-Man the Falcon fighting the pigeon problem at the Bay Area BART station
The hawk's mottled brown and white feathers rustled in the breeze as it carefully surveyed its surroundings on the upper level of a Bay Area BART platform. With a sudden jerk, he turned his attention to something floating above him on a distant concrete pillar.
He cocked his head to one side, then turned it nearly 180 degrees to get a better view. He waited for a signal from falconer Ricky Ortiz, but before he could leave his perch from his master's well-worn leather glove, the flock of pigeons darted out of sight.