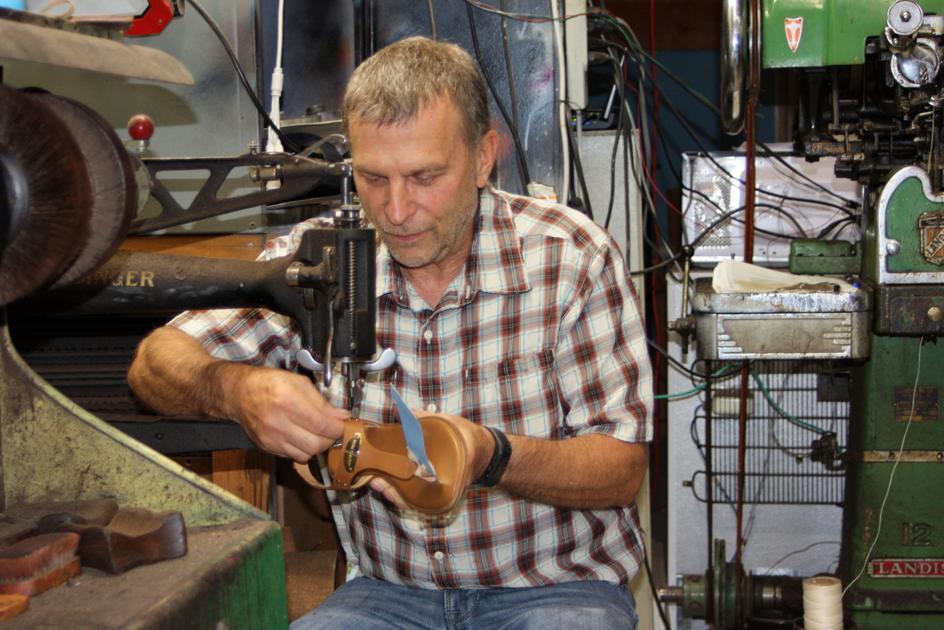 shoe store owner Yakima follows in his family's footsteps | New
Ralph Proudfoot, owner of the Silverheels retail and shoe repair store in Yakima, has a humorous saying that he loves to share with his customers.
"I can take care of your shoes. I can heel them, save them soles and take care of all their dyeing needs, "says Proudfoot.
Proudfoot has owned Silverheels at 16 N. Second St. since 1989.
For Proudfoot, opening his shoe store was a way of carrying on his family's legacy. His grandfather owned a shoe repair shop in Minnesota in the late 1800s. Proudfoot's father was also in the shoe retail and repair business from the 1930s to the early 1970s. One of two stores owned by his father was Victor's Shoes in Yakima.
Having been exposed to the footwear industry throughout its life, opening Silverheels was a natural step for Proudfoot.
"I know the shoes," Proudfoot said. "I'm happy to do this. This is what I wanted to do.
Silverheels sells a variety of footwear, including the Birkenstock, Merrell, and Salt-Water Sandals brands. However, retail represents only half of Proudfoot's business. Shoe repair services are also available at the store, which Proudfoot finds very rewarding.
"I take great pride in taking something that's broken and not working that someone really loves, fix it and make it look as good as possible," said Proudfoot.
His repair skills aren't limited to shoes. In the past, Proudfoot has repaired a variety of items including handbags, car seats, and motorcycle vests. On one occasion, he even repaired a hot air balloon.
"I can mend everything except a broken heart," Proudfoot said.
During his 33 years at the helm of Silverheels, Proudfoot has had to adapt its business practices in order to overcome changes in the retail shoe industry.
A particular challenge he has had to face is the installation of large retail chains in the region.
Because these retail stores sold some of the same brands as Proudfoot, he adapted his business by selling a wider variety of shoes.
"You have to diversify to conquer," he said.
He's also making sure to save as much money as possible, a practice that has helped his business survive a three-month shutdown due to the COVID-19 pandemic.
"My parents told me, when I opened this store, 'Save for rainy days. Save for a rainy day, "said Proudfoot.
Her business has also been helped by clients who support small businesses.
Janet Meyer is one of those people. She has purchased several pairs of shoes from the store over the past decade. Meyer says small businesses are "the backbone of our country," which is why she chooses to patronize local establishments.
For those who might be interested in starting their own business, Proudfoot has several tips.
"Find a niche and do something you love to do and provide great customer service," he said.