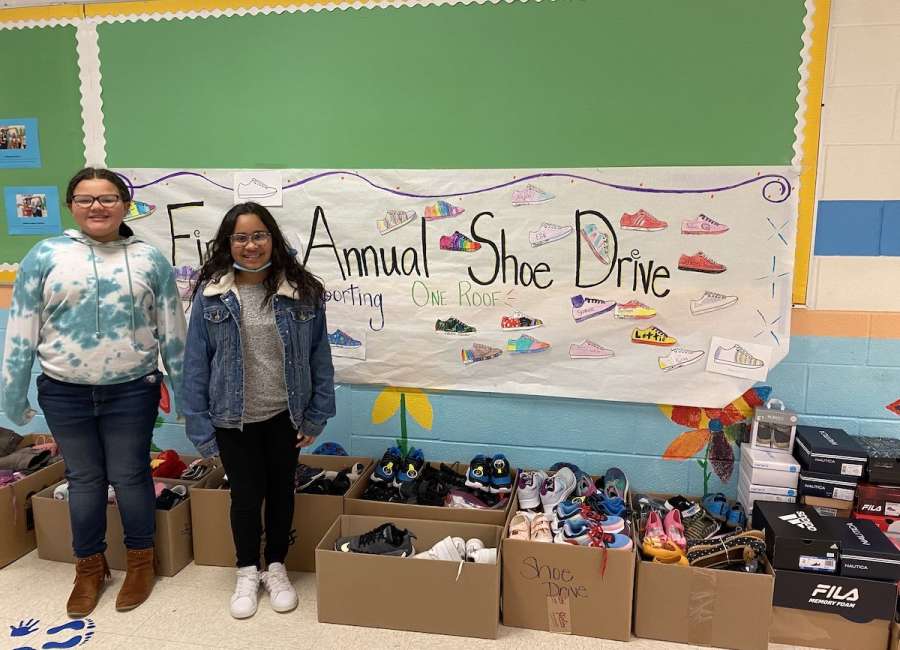 Willis Road Elementary shoe drive collects 198 pairs for children in Coweta
Through a shoe drive by Willis Road Elementary School, One Roof Outreach received nearly 200 pairs of children's shoes that will be distributed free of charge to children who visit the organization's thrift store at 251 Temple Ave., Newnan.
Some of the shoes are brand new, while others are slightly worn.
Children can visit the store with their parents Monday through Saturday, 10 a.m. to 5 p.m. Parents can bring ID if they choose shoes without their children present. Parents who are already in One Roof's system can simply register.
"One Roof is delighted to be able to partner with Willis Road Primary School," said One Roof Chief Executive Ann Kerlin. "Willis Road Elementary has involved children in a wonderful project that has taught them to give and to serve, and we are becoming the place where this bounty is going to be distributed."
The One Roof thrift store helps support the organization's outreach and assistance programs. One Roof can also provide vouchers for free clothing and household items that can be redeemed at the store.
"What a huge blessing that is," Kerlin said. "Thank you to all the teachers, staff and kids at Willis Road Elementary who made this all possible."